Apply by January 25 for the Alan Turing Memorial Scholarship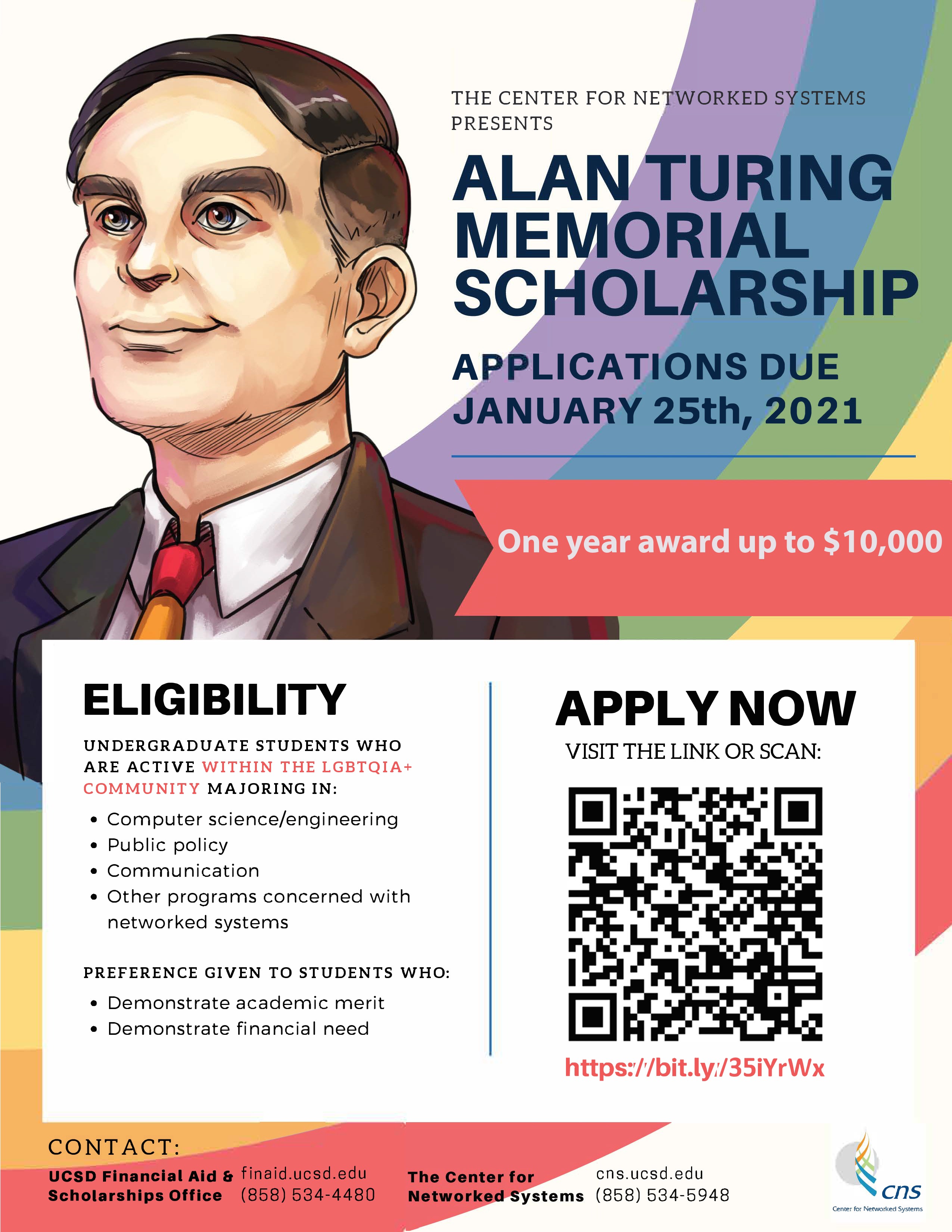 The Alan Turing Memorial Scholarship is a one-year award up to $10,000 for enrolled UC San Diego undergraduate students majoring in computer science or computer engineering, public policy, communications, and other programs touching on networked systems and who are active in supporting the LGBT community. In addition to receiving a scholarship, recipients have an opportunity to carry out guided research under the direction of one of the center's faculty mentors.
Applications for the 2021-2022 scholarship will be accepted until January 25, 2021. The selection committee will review the applications and the recipient will be notified in the summer of 2021.
Please apply here: https://fas.ucsd.edu/types/scholarships/continuing-undergraduate-students.html