Wen-Hann Wang: Vice President, Intel Labs; Director, Circuits and System Research, Intel
[Not Recorded]
Abstract: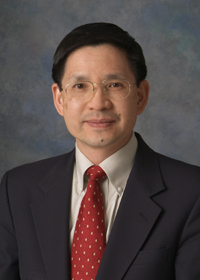 The world of computing is expanding beyond the personal computer to an exciting spectrum of computing devices. This presents an interesting opportunity for system researchers. In particular, it calls for revolutionary thinking in system building block research. In this presentation, I will discuss research challenges in 5 key subsystem vectors: Security and Trust, Resiliency, Memory Hierarchy, I/O, and Energy Efficiency. I will share some of our research results at Intel Labs and invite you to explore vast opportunities in future system innovations.
Bio:
Wen-Hann Wang is vice president of Intel Labs and director of Circuits and System Research for Intel Corporation. Prior to his current assignment, he served as vice president of the Software and Services Group (SSG) and general manager of Software and Solutions and Product Development in China. While in SSG, he also held general management positions for the Core Software, the Managed Runtime, and the Middleware Products divisions. He was also instrumental in establishing SSG's presence in PRC.
Wang joined Intel in 1991 as an Intel® Pentium® Pro platform architect, working on the highly successful P6 product family. His platform architecture and analysis work was instrumental in the creation of the Intel® Xeon® processor product line. He served as platform infrastructure research manager of the newly formed Intel Microprocessor Research Lab (MRL) in 1995 and later became director of the Emerging Platforms Lab, delivering cutting-edge technologies and reference platforms for Intel product groups.
Wang holds 15 patents and has received numerous technical awards, including the inaugural ISCA Influential Paper Award and 1990 SIGMETRICS Award Paper. Prior to joining Intel in 1991, Wang served as a research staff member at IBM T. J. Watson Research Lab.
Wang has worked and studied on three continents. Wang received his bachelor's degree in electrical engineering from National Taiwan University, a master's degree in electrical engineering from Philips International Institute of Technological Studies (Netherlands), and a Ph.D. in computer science from the University of Washington.