Jim Adler, Chief Privacy Officer and General Manager of Data Systems at Intelius
Abstract: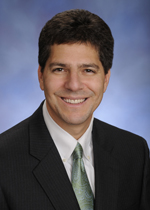 The first generation of chief privacy officers (CPO) were typically attorneys, charged with the formulation and enforcement of privacy policies. Times have changed. Given the speed and complexity of technology, the privacy policy is necessary but hardly sufficient. Because we live much of our lives in public, both online and offline, the Internet is transforming the anonymity of our cities into the familiarity of small towns. Privacy is deeply ingrained in the technology that manages this personal data. The products and services driving this transformation must consider privacy from the earliest design sessions.
Today's engineer CPO, and I'm one, must deeply involve themselves in the technology and product design process to bake-in privacy. This new breed of CPO is comfortable in an engineering scrum, product focus group, reviewing pending regulations, or analyzing A/B test results. They have the historical awareness, frontier spirit, regulatory caution, technical chops, and innovator's curiosity to work through the toughest data issues. The promise of the engineer CPO is that products, not only safeguard privacy but compete with it.
Bio:
Jim Adler is the chief privacy officer at Intelius. As part of the executive leadership team, Jim is the chief consumer advocate for the company with responsibility for the data systems that power Intelius' products. Jim is a national leader on privacy, cryptography, and security issues having testified before the Federal Trade Commission, U.S. Congress, National Institute of Standards and Technology and leading academic institutions.
Prior to Intelius, Jim served as president and chief technology officer at Identity.net, an Internet company giving consumers control of their online identity and reputation. From 1998 to 2005, he was the founder and CEO of VoteHere, a pioneer in the development of private and secure electronic voting, both online and offline. He is a co-inventor of patents related to cryptographic voting and digital signatures. He received his bachelor's degree with high honors in electrical engineering from the University of Florida and his master's degree in electrical and computer engineering from the University of California, San Diego.