CNS Invites Applications for Second Alan Turing Memorial Scholarship; Feb. 6 Deadline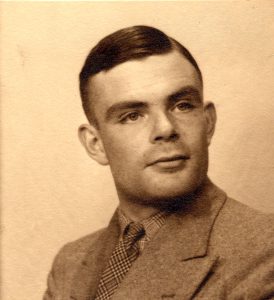 The Center for Networked Systems (CNS) in UC San Diego's Jacobs School of Engineering is once again looking for an undergraduate student who is interested in networked systems – and also active in supporting the LGBT community. "Our goal is to use this scholarship to further boost diversity and inclusiveness in the field of systems and networking and give undergraduates an opportunity to work on top-notch research projects before they get to grad school," said CNS co-director George Porter, a professor in the Computer Science and Engineering department.
CNS has invited undergraduates to apply for its Alan Turing Memorial Scholarship for the 2017-2018 academic year. The scholarship will be awarded this spring to a student majoring in a field that touches on networked systems, including computer science, computer engineering, public policy, communication or related programs.
According to Porter, CNS will give preference to "students with demonstrated academic merit, financial need and experience or interest in research."
All applications must be submitted through the online application at https://ucsd.academicworks.com/ . Anyone with questions about the application process can get more information through the UC San Diego Scholarship Office by emailing to scholarships@ucsd.edu .  The application deadline is no later than Monday, February 6, 2017.
In addition to the $10,000 scholarship, the recipient will have the opportunity to carry out guided research under the direction of one of CNS's faculty mentors.
The scholarship pays homage to Alan Turing, the British mathematician and founder of the computer science field whose code-breaking work contributed substantially to the Allied victory in World War II (notably by breaking Germany's Enigma code). Turing's brilliant career was tragically cut short after the war, when he suffered outright persecution for his activities as a gay man. He died by suicide in 1954.
CNS is also making it easier for alumni, staff and other potential donors to give to the Alan Turing Memorial Scholarship fund with an outright gift or a payment pledge. Donations can be made online through the UC San Diego Online Giving portal. To give to the scholarship program, make your gift online at https://giveto.ucsd.edu/make-a-gift?id=a6a587f2-5000-4ca5-b643-ca84554e61bd&ct=t .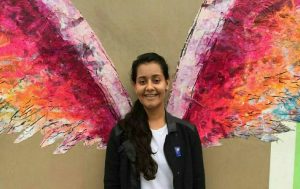 The first recipient of the $10,000 scholarship, Valeria Gonzalez, received the award last spring for the 2016-2017 academic year.  "It's great to see the CNS is taking the initiative to highlight the importance of bringing diversity to computer science and engineering beyond ethnicity and the gender binary," said Gonzalez on receiving the inaugural award. "The LGBT community encompasses people with an array of talents and abilities, people such as Alan Turing himself… and knowing that your LGBT identity is acknowledged and accepted not only lets you direct all your focus into working hard but also allows you to connect more with the community you're part of." A transfer student from Cypress College, a community college near Los Angeles, Gonzalez has been an undergraduate student researcher in the Integrated Electronics and Biointerfaces Laboratory of Electrical and Computer Engineering professor Shadi Dayeh. She has also been a leader in the UC San Diego Women's Center, which promotes an inclusive and equitable campus community through the educational, professional and personal development of diverse groups of women.
Read more about the Alan Turing Memorial Scholarship.